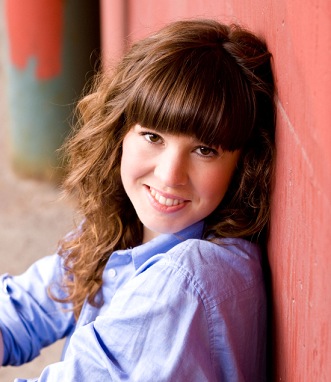 Bonnie Hughson is the Development Coordinator for Less Bland Productions. In the past, she has worked as a writer for the Company, as well as the Assistant Edit Supervisor for their documentary Gone South: How Canada Invented Hollywood. Bonnie's work has been published in The Martlet, along with The Warren's 2015 Spring issue.
A curious combination of writer, dancer, and nature addict, Bonnie's teensy-mountain-town upbringing in Smithers, BC drove her towards Victoria BC's unseen oceans. She is a Creative Writing BFA graduate from the University of Victoria, majoring in Creative Nonfiction, and is currently working towards a second degree in Recreation and Health Education.  Acting as the UVic Dance Company president for two years, Bonnie managed club marketing and website design. She has also performed background acting work for Hell Cats, Stargate Universe, and Alvin and the Chipmunks 3.
Upon returning from her position as an Outdoor Activity Instructor for Atlantic Outdoors College in Glamorgan, Wales this summer, Bonnie is excited for outdoor adventures to continue finding her on and off the page. She is thrilled to be working with Less Bland Productions, helping create high quality television series and feature films for distribution in Canada and beyond.