Less Bland Productions is a Victoria-based media production company dedicated to creating high quality television series and feature films for distribution in Canada and beyond. We are a member of the Canadian Media Producers Association.
Leslie D. Bland
Producer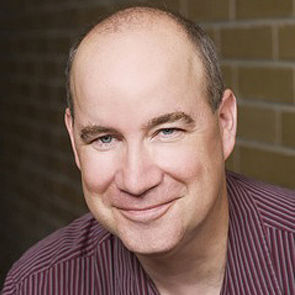 Leslie has produced, written, directed, and performed in over 150 professional projects in film, television, radio, and live theatre. He is an alumnus of the Trans Atlantic Partners training and networking program in international co-production.
He has produced and directed the all-female comedy series She Kills Me for APTN; and the award-winning feature length documentary Gone South: How Canada Invented Hollywood which featured Howie Mandel, Neve Campbell, David Foster, Alex Trebek, David Shore, Shannon Tweed, and many other Canadian celebrities, for theatrical release and broadcast on Super Channel. Gone South won Best Documentary at the Glendale International Film Festival and was an official selection to 22 film festivals in Canada, the US, and the Cayman Islands. It was also featured on Air Canada flights, specialty channel Hollywood Suite, Amazon Prime, Discovery Networks, and will soon be available on Amazon Prime and Westjet flights. Leslie was the showrunner, produced and directed the Telus sitcom series Ollie and Emma, now being broadcast to millions of homes in the USA by FNX. Leslie also produced/ directed the documentary series The Wine Guys: Grape Escapes, which was shot in Italy and Spain, and has been sold throughout Asia, Australia, New Zealand, Africa, and Europe. He recently completed the documentary Dust n' Bones as writer/ director/ producer for Telus, APTN, FNX, and theatrical distribution. Télé Québec, Knowledge Network, CHEK TV, Zoomer Media, and Australia's NITV have acquired Dust n' Bones; and is currently in post-production for TV series for AMI-tv and Zoomer Media.
Leslie has a number of projects in development with a variety of Canadian broadcasters including Super Channel, and Hollywood Suite, including the sitcom series Hilary For Hire, as well as a number of feature films in development including the Telefilm supported action dark comedy Tattie Bogles.
From 2001 – 2010, Leslie was the Artistic Director of Kaleidoscope Theatre in Victoria. During his time as AD, he led a renaissance of Kaleidoscope's programming and profile in the community, developing new works, setting attendance records for local in-house productions, winning and being nominated for many awards, and touring its productions nationally and internationally.
For 12 years Leslie was the co-founder and Executive Producer of Edmonton's Stage Polaris. During his time there, he directed, performed, and produced over 100 productions, premiering many new plays, and oversaw Polaris' growth from an idea to becoming the second largest theatre company in Edmonton, with annual attendance in excess of 100,000. Leslie's last year with Stage Polaris, it won more Sterling Awards than any other Edmonton Theatre.
He is a graduate of the University of Alberta B.F.A. Conservatory Acting program, holds both his A.R.C.T. in Speech Arts and Drama with the Royal Conservatory of Music (University of Toronto), and received his M.F.A. in Directing from the University of Victoria. He has taught for the University of Miami, Concordia University in Montreal, and is currently an instructor at the University of Victoria.
Harold C. Joe
Producer, Orca Cove Media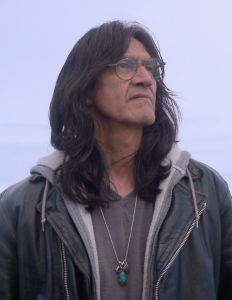 As a member of Cowichan Tribes, Harold works as a cultural worker, archeology consultant, resource management technician, documentary filmmaker, and producer. He does this to preserve and teach about the values and traditions of his ancestral Cowichan culture.
Harold's on camera appearances includes his work as Xavier in the first season of the web series Ollie and Emma, performing in 1491: The Untold Story of the Americas Before Columbus, as well as directing and producing the POV documentary film Broken Down, which explores issues of homelessness in the Cowichan Valley.
Harold was the Executive Producer, Writer, Co-director, and Host of the documentary Dust n' Bones which was produced for Telus, APTN, and FNX in the USA. The feature length version of the film enjoyed a highly successful theatrical run, and is being used a tool for Reconciliation by the Islands Trust to build better relationships between settler society and local First Nations. Dust n' Bones has been acquired by Filmoption International for global distribution, and has been sold to NITV Australia, Télé Québec, Zoomer Media, CHEK TV, and Knowledge Network. The Cowichan School District is incorporating Dust n' Bones into its First Nations Curriculum for all grades.
His scripted feature Reclaim (working title) based on his work as an Archeological Consultant is in development with plans for production in 2021.
Recently Harold's feature documentary Tzouhalem, exploring the life of Cowichan Chief Tzouhalem was completely financed through support from the Canada Media Fund, CHEK TV, and American broadcaster FNX.
Harold offers his work through public and educational speaking engagements, youth workshops, filmmaking, as well as sub-contracting with forestry, development, and archeology companies around issues of cultural significance.
Harold is passionate about passing on the oral tradition and cultural teachings to our younger generations, while equally educating broader society about who First Nations are as a People.
Shane Bland
Producer, Bland of Brothers Productions
Shane is moving into producing film and TV, from a background as an Arts Administrator, Performer, and Choreographer. He is a Canadian Broadway Musical Veteran performing in a variety of large-scale musicals including The Lion King, Showboat, Disney's Aladdin, Beauty and the Beast, and Bombay Dreams on Broadway in New York. He has been deeply immersed in the arts and arts education for the past three decades. Through his work as a professional administrator, choreographer, actor, singer, and dancer, along with being a small business owner, he has made a name for himself in the entertainment business. With his trademark larger-than-life personality and endless energy, Mr. Shane has engaged with and entertained hundreds of thousands of audience members throughout his long career. 
Barbara Osberg
Co-Producer and Production Supervisor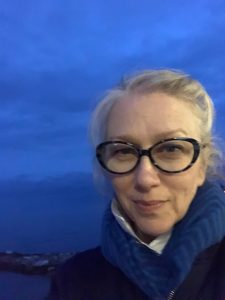 Barbara has served in many roles on a number of projects including Production Supervisor on the Telus/ APTN/ FNX documentary Dust n' Bones; Production Manager and Art Director for The Wine Guys: Grape Escapes which was filmed in Italy and Spain; as Production Coordinator for the Super Channel feature film Gone South: How Canada Invented Hollywood and the Telus/ FNX sitcom series Ollie and Emma; and was the Assistant to the Producer for the APTN TV series She Kills Me. She is currently Co-producing and providing Production Supervision for the Zoomer Media Health and Lifestyle Series Muscle Muse and the Accessible Media Inc. series of interstitials Tips and Tricks for Everyday Living.
Bonnie Hughson
Production and Development Coordinator
Bonnie Hughson is the Production and Development Coordinator for Less Bland Productions. She was the Executive Producer and Edit Supervisor for the documentary series The Wine Guys:  Grape Escapes, and has worked as a writer and story consultant for the company on a number of projects, having had three TV series of her creation receive predevelopment support.  She was also the Assistant Edit Supervisor for LBP's award-winning feature documentary Gone South: How Canada Invented Hollywood, along with Assistant to the Director and Story Consultant for the Telus Optik sitcom web series, Ollie and Emma.
A curious combination of writer, dancer, and nature addict, Bonnie has worked in the UK, Asia, and Canada as an Outdoor Facilitator and Office Administrator, often teaching dance and writing simultaneously. She is both a Creative Writing, BFA graduate, majoring in Creative Nonfiction, as well as a BA, Recreation and Health Education graduate from the University of Victoria, and is currently completing her postbaccalaureate teaching degree at Vancouver Island University.
Whether she's leading an abseil session on Hong Kong's crags or script editing a documentary series, Bonnie is always excited for adventure to continue finding her on and off the page. She is thrilled to be working with Less Bland Productions, helping create high quality television, series, and feature films for distribution in Canada and beyond.