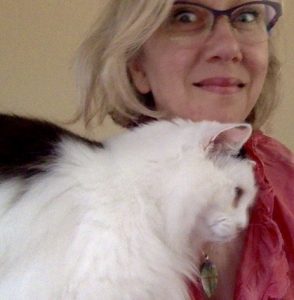 Barbara has served in many production management roles on a number of projects including Production Supervisor on the Telus/ APTN documentary Dust n' Bones; Production Manager and Art Director for The Wine Guys: Grape Escapes which was filmed in Italy and Spain; was a Production Coordinator for the Super Channel feature film Gone South: How Canada Invented Hollywood and the Telus sitcom series Ollie and Emma; and was the Assistant to the Producer for the APTN TV series She Kills Me.
Barbara is the creator of a number of projects in development including the documentary series Eat, Grow, Love, and the situation comedy Designer Living. She has an extensive background in interior decorating and visual arts, having worked as a design consultant and product buyer with some of Canada's top retailers. Barbara studied art history, drawing, painting, sculpting, and graphic design at Central Technical School of Art in Toronto, drawing at the Victoria College of Art, and is a certified lighting specialist with the American Lighting Association.
Barbara is a dedicated organic gardener with a passion for growing vegetables, herbs and indigenous plants.