Less Bland Productions is a Victoria-based media production company dedicated to creating high quality television series and feature films for distribution in Canada and beyond. We are a member of the Canadian Media Producers Association.
Leslie D. Bland
President/ Executive Producer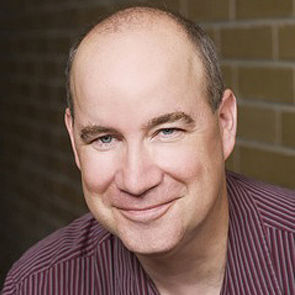 Leslie has produced, written, directed, story consulted, and performed in over 150 professional projects in film, television, radio, and live theatre.
Currently Leslie is the President of Less Bland Productions.  He recently produced and directed the sitcom web series Ollie and Emma for Telus Optik. Previously he directed and produced She Kills Me for APTN and Gone South:  How Canada Invented Hollywood, a feature length documentary, for theatrical release and broadcast on Super Channel featuring Howie Mandel, Neve Campbell, David Foster, Alex Trebek, and David Shore. He is currently producing and directing a documentary series The Wine Guys: Grape Escapes, which follows the quest of wine importers discovering the very best wines and bringing them back to North America at a reasonable price.
From 2001 – 2010, Leslie was the Artistic Director of Kaleidoscope Theatre in Victoria.  During his time as AD, he led a renaissance of Kaleidoscope's programming and profile in the community, setting attendance records for local in-house productions, winning and being nominated for many awards, and touring its productions nationally and internationally.
For 12 years Leslie was the co-founder and Executive Producer of Edmonton's Stage Polaris.  During his time there, he directed, performed, and produced over 100 productions and oversaw Polaris' growth from an idea to becoming the second largest theatre company in Edmonton, with an annual attendance in excess of 100 000. During Leslie's last year with Stage Polaris, it won more Sterling Awards than any other Edmonton Theatre.
In addition to his film/ TV credits, Leslie has also performed and directed for a number of professional theatres including the National Arts Centre, the Citadel Theatre, Theatre Calgary, the Gateway Theatre, Theatre Network, Chemainus Theatre Festival, Playwrights Theatre Centre, the Ottawa Children's Festival, and the Saskatchewan International Children's Festival among others.  He has also directed productions at Concordia University (Montreal) and the University of Victoria.
He is a graduate of the University of Alberta B.F.A. Conservatory Acting program, holds both his Instructor's and Performer's certification (A.R.C.T.) in Speech Arts and Drama with the Royal Conservatory of Music (University of Toronto), and received his M.F.A. in Directing from the University of Victoria.
In addition to lecturing in both New York and Washington D.C., he has taught at Concordia University in Montreal, the University of Miami, the Canadian College for Film and Acting as well as other theatrical institutions.  He is currently a Continuing Sessional Instructor with the University of Victoria Theatre Department where he teaches acting, public speaking, and theatre appreciation.
Joseph Boutilier
Production Coordinator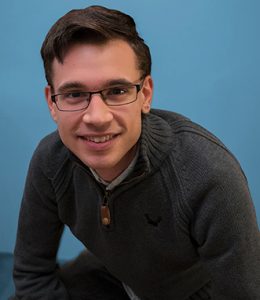 A passion for storytelling and community engagement prompted Joseph's diverse background in media and entertainment. Prior to graduating from the Vancouver Film School's Digital Design program, Joseph worked as Multimedia Youth Engagement Coordinator for the LifeCycles Project Society in Victoria through their YouthCore program, and was the first coordinator of the Sooke Youth Council. After school, Joseph worked as a Senior Game Designer for Gamehouse Canada, conceptualizing mobile and social media games based on new and established franchises.
In 2014, Joseph became the West Coast Communications Coordinator for the Green Party of Canada, helping to facilitate BC press events and creating original multimedia content in the lead up to the 2015 federal election. More recently, Joseph has returned to his first love of film. In between freelance writing, videography and graphic design, he has also worked on numerous independent feature films and music videos as a Camera Operator, Editor and Assistant Director.
When he's not working, you've likely seen Joseph hiking Vancouver Island's beautiful trails, downing copious amounts of coffee at the local café or playing with your dog, because he doesn't have his own. You're less likely to have seen him unicycling over the Rocky Mountains in the snow, but it's possible.