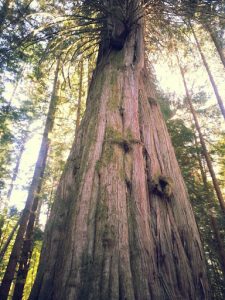 Local production company A Cedar Is Life Productions, in association with Less Bland Productions, is requesting submissions for re-enactment roles in our feature documentary, A Cedar Is Life.
Storyline: "Cowichan Archeological Consultant Harold Joe explores a part of his culture he has never fully experienced through discovering how one critical species, the cedar tree, is central to the cultural life of West Coast First Nations."
Re-enactment casting is as follows:
Cedar Woman: 18 to 30 years old, Indigenous female. A fierce, beautiful, mystical being who comes from the spirit world, born out of a cedar tree, and who transforms into a human. She yearns to return to the spirit world, and devises a plan to bring her husband, a carver, back with her. 
Male Carver: 15 to 35 years old, Indigenous male. A strong, stubborn man who wishes for a wife, so he carves her into a figurine, which comes to life in the form of Cedar Woman. He falls in love with her, and this love makes him blind to her true intentions. 
Medicine Woman: 50 – 80 years old, Indigenous female. Strong-willed, tough, spiritual woman who holds much knowledge, and heals the Carver when Cedar Woman tries to kill him and bring him back with her to the spirit world, warning him of her intentions. 
Rate per day: $200.00
Please email your submissions to bonnie.hughson2@gmail.com.
Submission deadline will be July 1st, 2021